theatre, dance, performing, and more!
COMPETITIONS
ALL SKATERS OF ALL AGES
YOU CAN COMPETE
ALL skaters at Cool Sports can compete, whether you are a beginner or advanced!
If you are interested in competing, a coach can help you guide you along the way, from creating a program to registering to compete. Skaters may choose to compete in a solo program to music, with a friend in a duet, or even in a small group. You must either have a USFS or Learn to Skate USA number to register. Don't have one? You can get a Learn to Skate number at THIS LINK. 
Once you decide to compete, there are many options and locations available to you. We briefly go over some of the more popular series pathways for Cool Sports skaters below, and you can read more in-depth about these pathways at USFS Online.
COMPETE USA
Compete USA events promote a fun, introductory competitive experience! Open to all beginning skaters including Snowplow Sam, Basic Skills, Free Skate 1-6, Pre-Preliminary, Preliminary, Adult 1-6, and Adult Pre-Bronze and Adult Bronze. In order to compete, skaters must be current members of Learn to Skate USA and/or U.S. Figure Skating.
Competitions offer a variety of events, including free skate, showcase, duets, and Theatre On Ice. There are no more than six competitors in each group, and all six receive an award.
Cool Sports offers Compete USA competitions 2-3 times a year. Watch this page for the next opportunity!
EXCEL SERIES
Excel free skate programs consist of the required testing elements of a U.S Figure Skating level, which differs from the well-balanced track (in which competitors include elements that are much more advanced than the skating test requires). The Excel track is an opportunity for skaters from Compete USA levels through the Excel senior level to participate and compete at a national event, the Excel National Festival. Held annually in late June, the National Festival is made up of three parts:
Excel Series Final and Finalist Camp – The top Excel Series skaters from each section will be invited to participate in the invitation-only Excel Series Final and Finalist Camp.
Open-Invitation Excel Series Competition – Skaters at the beginner through intermediate levels can compete in the Open-Invitation Excel Series competition.
Compete USA National Festival – All Learn to Skate USA members are invited to compete at the Compete USA National Festival.
QUALIFYING COMPETITIONS
QUALIFYING
The qualifying pipeline leading up to the United States Figure Skating National Championships is available to skaters who participate in the well-balanced track at the juvenile, intermediate, novice, junior, and senior levels. There are four types of qualifying pipelines that lead to U.S. Championship events: singles, pairs and ice dance; synchronized skating; adult skating and collegiate skating. This is the pipeline for Olympic hopefuls.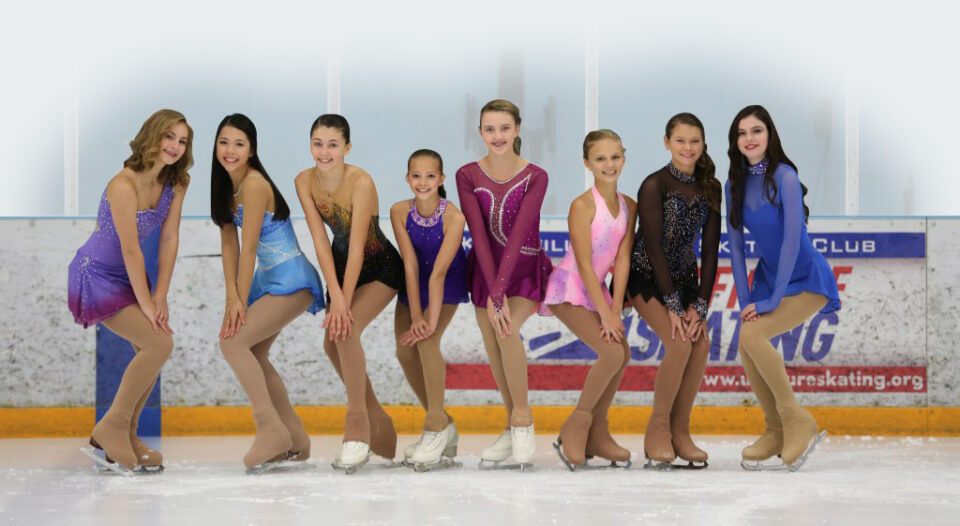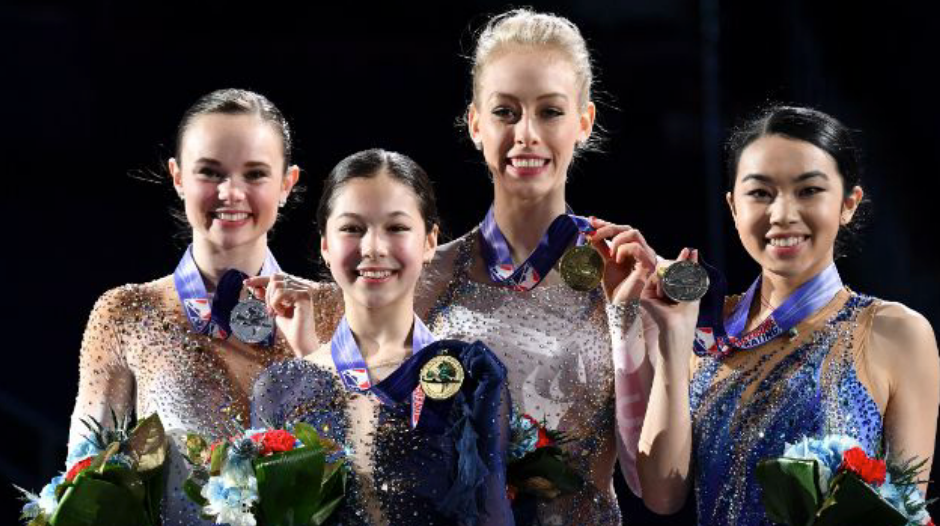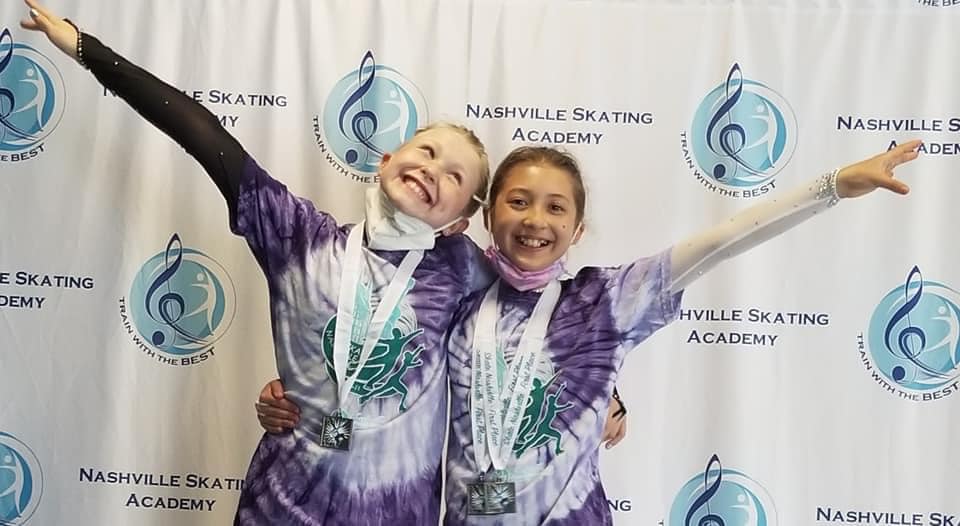 SOLO DANCE
Solo dance is an opportunity for skaters to ice dance on their own without a partner and is open to skaters of all ages and ice dance levels, from preliminary to gold and international. Solo dance events – both pattern and free dances – are available at nonqualifying competitions across the country. Solo dance events include: Solo Pattern Dance, Shadow Dance (two skaters skate a pattern dance side by side), and Combined Dance (one solo pattern dance and one solo free dance).
The Solo Dance Series was created to be a fun, nationwide competitive program that allows skaters to expand their competitive opportunities and encourages those new to ice dancing to give it a try. Skaters register for the series online before April 1 annually. The top skaters from each section are invited to compete at the annual National Solo Dance Final.
ADULT SERIES
The Adult Competition Series provides a meaningful competitive experience to adult skaters in the adult 1 through adult bronze levels, encouraging a fun yet competitive environment where competitors can experience the community of adult skating. Participants in the ACS compete in both the free skate and compulsory events in at least two participating competitions, one being the nonqualifying competition held in conjunction with their adult sectional championships.
To qualify for the U.S. Adult Figure Skating Championships, athletes enter the adult sectional championships in their home section. Each sectional competition and the U.S. Adult Championships includes a corresponding nonqualifying competition at the discretion of the Local Organizing Committee.
SHOWCASE
Skaters of all ages and levels can participate in showcase events! With the use of props, elaborate costumes and theatrical performance, showcase fuses figure skating with artistic creativity. Skaters can compete as duets or trios, in groups of 4-8 (mini production ensembles) or in groups of 9 or more (production ensembles). You may choose a dramatic or light entertainment showcase category.
National Showcase is a U.S. Figure Skating competition filled with inspiration, and skaters who qualify are strongly encouraged to participate. The top four skaters within any showcase event at a nonqualifying competition can enter the National Showcase.